Art by Rachel Joy Davis
Lively, Bright, and Detailed Original Artworks of Animals, The Natural World, and Abstract Designs
Get A Custom Piece of Art
You truly captured the essence of Ruby and Rif. Thank you. Judy already has it being framed.

Nick, October 2019
My parents are so blown away by this painting. You are truly talented! - 

Laurel, June 2019
You made this??!?!?! WITH YOUR HANDS?!

Camille, January 2019
Rachel's Services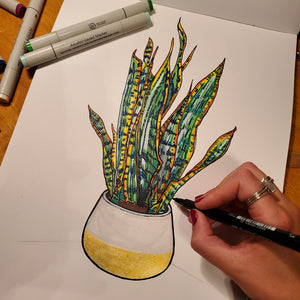 High-Quality Prints Straight To Your Doorstep
Printed on high-quality Giclée Semi-gloss paper, Rachel's prints are a great way to experience her art on a budget.
PRINTS COMING SOON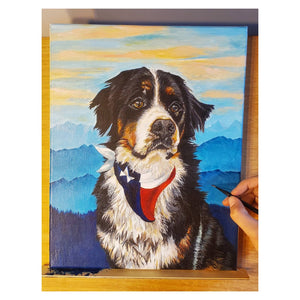 Make Something Special with Rachel
Rachel regularly works with individuals to create custom pieces as honorariums for the people, places, and things that matter most to them. 
Find Out More
Talk to Rachel Today
Are you curious about having Rachel paint at a local event or host her art at your local gallery? Contact her using the form below and she'll be in touch soon.
Contact Her Now